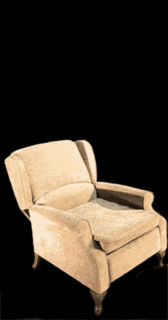 Frankly, I don't see what's so scary about the girl in the second picture. I mean, I do something similar each and every morning when the alarm rings.
What... I love my job.
OK, but seriously, Scarefactory's Haunted Furniture page is chock-a-bloc with amazing haunted props for your haunted house. We all know my fondness for decorating!!!
p.s. this is so totally not celebrity related at all. but i