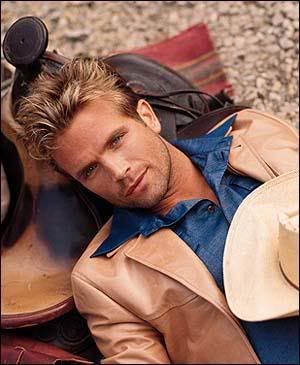 Actor David Chokachi (Baywatch) is 39.

Singer Barbara Lynn is 65.
Country singer Ronnie Milsap is 64.
Country singer Jim Stafford is 63.
Talk show host Dr. Laura Schlessinger is 60. She doesn't count. She's only part human.
Director John Carpenter is 59.
Actress-dancer Debbie Allen is 57.
Singer Sade is 48.
Bassist Paul Webb of Talk Talk is 45.
Singer Maxine Jones of En Vogue is 41.
Actor Richard T. Jones (Judging Amy ) is 35.
Supermodel Kate Moss is 33.
Guitarist Nick Valensi of The Strokes is 26.

FUN FACT: On this day in 1605, the first edition of El ingenioso hidalgo Don Quijote de la Mancha (Book One of Don Quixote) by Miguel de Cervantes was published in Madrid.