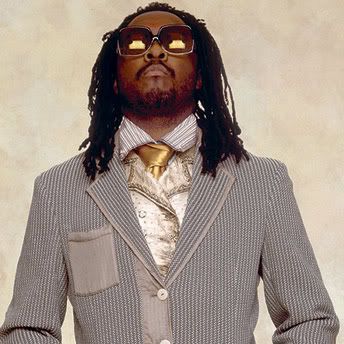 Rapper will.i.am of Black Eyed Peas is 32.

Bassist Phil Lesh of the Grateful Dead is 67.
Singer Mike Love of the Beach Boys is 66.
Singer-keyboardist Sly Stone of Sly and the Family Stone is 64.
Singer Dee Snider of Twisted Sister is 52.
Actress Park Overall (Empty Nest) is 50.
Model Fabio is 46.
Singer Terence Trent D'Arby is 45.
Singer Bret Michaels of Poison is 44.
Singer Mark McGrath of Sugar Ray is 39.
Bassist Mark Hoppus of Plus-44 (and Blink 182) is 35.
Actress Eva Longoria (Desperate Housewives) is 32.
DJ Joseph Hahn of Linkin Park is 30.
Rapper Young Buck is 26.

FUN FACT: On this day in 1972, the film version of Mario Puzo's The Godfather novel of the same name, was released in theaters. It went on to be considered one of the greatest films of all time.