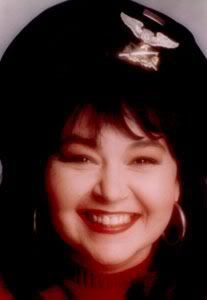 Sources have identified Roseanne Barr as the top contender to replace Rosie O'Donnell on The View. Other contenders include Joan Rivers, Whoopi Goldberg, Kathie Lee Gifford and Connie Chung.

"They're missing strong personalities on that show, and that's what they're going to need if they want to keep it going," an ABC staffer close to the situation told the Post. "It's going to be hard for them to follow Rosie," says an industry insider. "Roseanne could be the only one capable of pulling it off."

I'm not sure who is in charge of deciding who would be a good replacement, but, and I'm sure Dino will agree, I would love to see Roseanne on The View. Hopefully, she will have some sort of angry blow-up and bite Elisabeth Hasselbeck's head off.