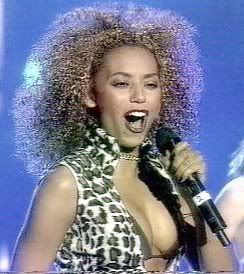 Melanie B is taking Eddie Murphy to court. She's forcing him to take a paternity test to determine if he's the father of Murphy Brown. Eddie denied he was the father during a European TV interview.
She told People ,
"He's not doing a DNA test and he's not signing the birth certificate. So it's going to have to go to court so he can be forced to do it, which is strange since he was the one asking for it."


Wasn't the whole Larry Birkhead, Anna Nicole,
Dannie Lynn saga enough?
Saddle up pal!
[
source
]