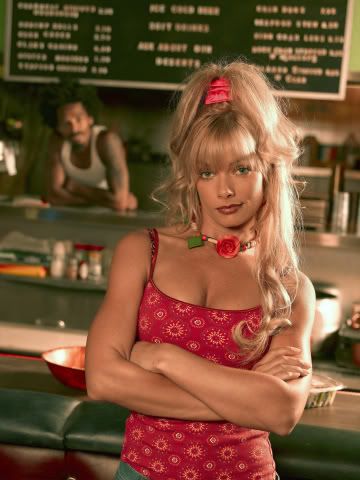 Actress Jaime Pressly ("My Name is Earl") is 30.

Movie director Peter Bogdanovich is 68.
Singer Paul Anka is 66.
Jazz saxophonist David Sanborn is 62.
Actor Arnold Schwarzenegger is 60.
Actor Jean Reno ("The Da Vinci Code") is 59.
Actress Delta Burke is 51.
Singer-songwriter Kate Bush is 49.
Country singer Neal McCoy is 49.
Actor Laurence Fishburne is 46.
Actress Lisa Kudrow ("Friends") is 44.
Country guitarist Dwayne O'Brien of Little Texas is 43.
Actress Vivica A. Fox is 43.
Actor Terry Crews ("Everybody Hates Chris") is 39.
Director Christopher Nolan ("Memento") is 37.
Actor Tom Green is 36.
Actress Christine Taylor ("The Brady Bunch Movie") is 36.
Comedian Dean Edwards ("Saturday Night Live") is 34.
Actress Hilary Swank is 33.

FUN FACT: On this day in 1975, Jimmy Hoffa disappeared from the parking lot of the Machus Red Fox restaurant in Bloomfield Hills, Michigan, a suburb of Detroit, at about 2:30 p.m. He is never seen or heard from again.