VS.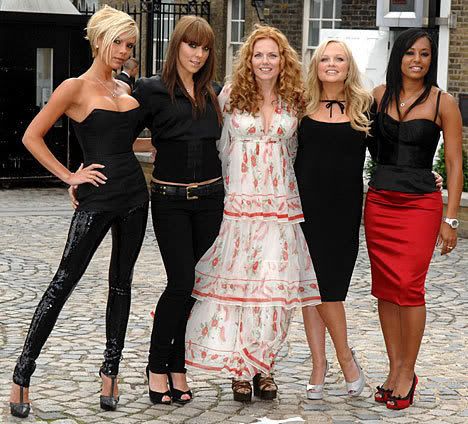 Question 1:
What confirmed "reunion" would you rather see - the Spice Girls on tour or the Sex and The City girls on the silver screen?
Question 2:
What set of reunited girls will have the most ridiculous outfits?
Question 3:
Which reunion should be set at a senior-living complex?
Bonus Question for +5 Points:
What girl group is in need of ethnic diversity?