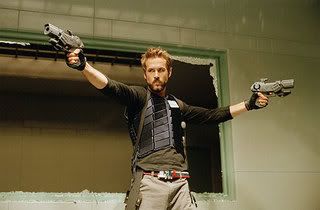 Sexy Bitch Ryan Reynolds (Van Wilder, Blade Trinity) is 30.

Singer Barbara Ann Hawkins of The Dixie Cups is 63.
Director Ang Lee is 52.
Jazz singer Dianne Reeves is 50.
Country singer Dwight Yoakam is 50.
Singer "Weird Al" Yankovic is 47.
Bassist Robert Trujillo of Metallica is 42.
Singer David Thomas of Take 6 is 40.
Drummer Brian Nevin of Big Head Todd and The Monsters is 40.
Actress Masiela Lusha (George Lopez ) is 21.