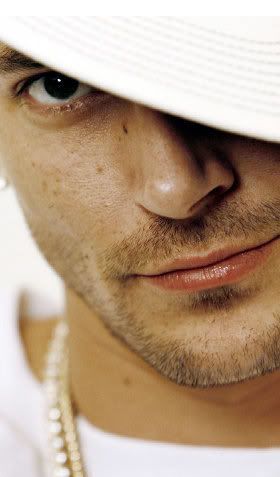 Nationwide Mutual Insurance Co., known for its "
On Your Side
" campaign, plans to run a national ad during the Super Bowl, and you guessed it, KEVIN FEDERLINE has been tapped to star in the commercial.
The 30-second spot, to air during the third quarter of the Feb. 4 game, will be the latest installment in Nationwide's "Life Comes at You Fast" ad campaign. Previous celebrity ads in the series have featured other
A-Listers
Fabio and M.C. Hammer. yah.
In the new commercial, Keverline goes from starring in a rap video surrounded by hot hunnies, all iced out, to working at a fast-food joint. Hmm. Interesting concept. I bet it took their whole team of creatives to come with that one.
"No one has personified `
Life Comes at You Fast
' in the media better than Federline," said Steven Schreibman, Nationwide vice president of advertising and brand management. "Our partnership with Kevin shows the world that he has a great sense of humor."
ahhahahha. Life came at him fast, that's for sure... and that bitch took off with all the money and their two kids too. SUCKAAAAAA