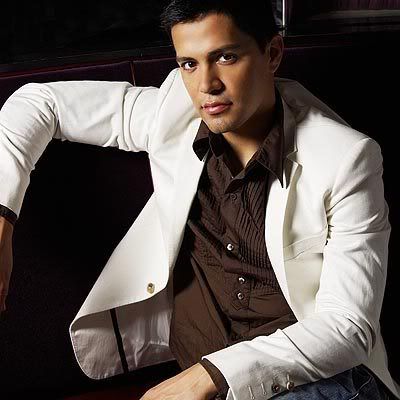 Actor Jay Hernandez (Crazy/Beautiful) is 29.

Actor Sidney Poitier is 80.
Actress Sandy Duncan is 61.
Singer-bassist Walter Becker of Steely Dan is 57.
Actor Anthony Stewart Head (Buffy The Vampire Slayer) is 53.
Model Cindy Crawford is 41.
Actor Andrew Shue (Melrose Place) is 40.
Actress Lili Taylor is 40.
Singer Brian Littrell of Backstreet Boys is 32.
Actress Lauren Ambrose (Six Feet Under) is 29.
Actress Majandra Delfino (Roswell) is 26.

Singer Rihanna is 19.
FUN FACT

: On this day in 1992,
Ross Perot
announced his intention to run in the 1992 U.S. presidential election on CNN's Larry King Live.