It's no secret that Allegra Beck, heiress to a majority of the Versace fortune/company, has struggled with anorexia for some time. The camera shy-diva was always looking stick-thin in her teen years.

In the recent Harper's Bazaar spread featuring the mother-daughter duo of Donatella and Allegra (almost 21), everything seemed perfect in Versaceland. Allegra has been taking time off from Brown University to study acting, French, and art history at UCLA. She attends classes five days a week, stays updated on the family business and only goes to nightclubs occasionally. Her group of close friends doesn't include lots of celebrities and she spends most of her weekends studying or riding her bike on the beach. She visits her mom and younger brother in Italy once a month. Oh and I must add that she's been looking rather anti-ana: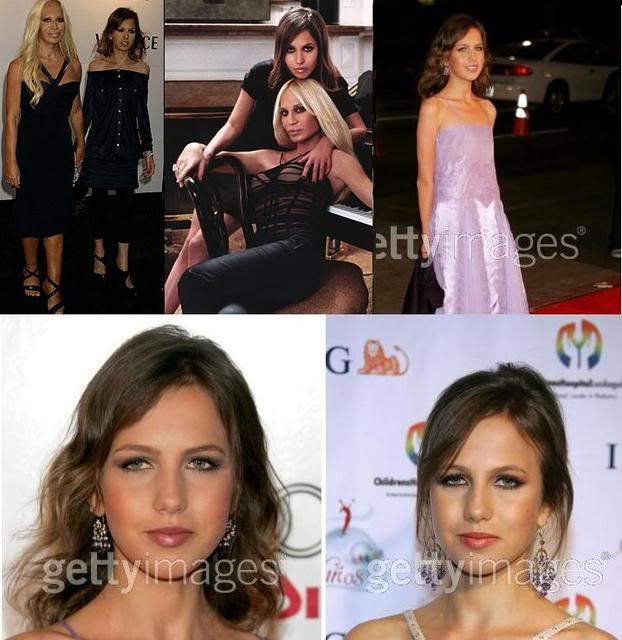 Unfortunately, Women's Day is reporting that Allegra is back down to a superskinny 70 pounds and has been forced to undergo treatment in a medical and psychiatric facility. Insiders say the 20-year-old's condition is so dire she's under 24-hour supervision and must be fed through a naso-gastric tube. So Sad! Part of me doesn't believe it. She's been looking SOOO good lately. Here are some old pics vs. new pics comparisons. Seriously, the clavicles on the right are perfection.