Justin Timberlake's secret to a knock-out performance? Guinness.

The pop star, who wowed audiences at Belfast's Odyssey Arena during the opening night of his European tour, revealed he'd been on the booze before taking to the stage.



He told the crowd: "I've had four of five Guinness before I came on - I love that s***."
The star, a bachelor since his split from Cameron Diaz, also guzzled shots of tequila.
Still, Timberlake didn't miss a beat.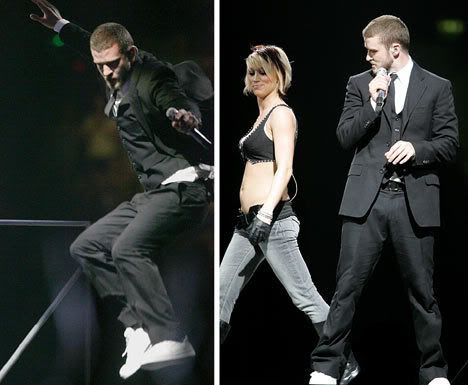 The 10,000 strong crowd cheered on as Timberlake danced and sang his way through his long list of hits, including Senorita, Cry Me a River and SexyBack.

Five Guinnesses is enough to make me a little warm inside. It would also cause me to want Justin's little warm one inside me as well.

WHAT!?!?!?!

[source] via [source]