When I dream about a Spice Girls reunion, which is often, I dream about platform shoes, wild costumes and the five girls dancing around on stage - NOT dully dressed women together at a church. Alas, Ginger Spice had Bluebell Madonna (her baby spice) baptized over the weekend causing an almost-reunion of the girl band. Unfortunately, Scary Spice was too busy trying to jackhammer her way into Eddie Murphy's bank account to attend. So with 4 out of 5 of them in the same church together, does this bring us closer to the long overdue reunion?


For fun, here's a little Then N' Now
This is what the girls used to look like: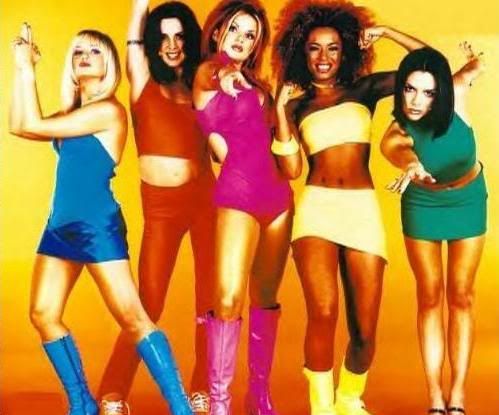 This is what they look like now:
Please, you know they were making fun of Scary's fat bidonk in the parking lot:
PS. Baby Spice is actually having a baby. At first I thought she was just really fat.