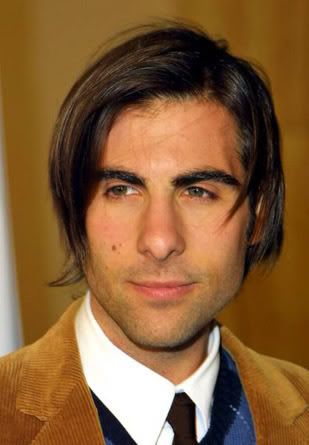 Actor Jason Schwartzman (Slackers,Rushmore) is 27.

Actor Robert Davi (Profiler ) is 53.
Musician Mick Jones of The Clash is 52.
Actor Gedde Watanabe (ER,Sixteen Candles) is 52.
Singer Chris Isaak is 51.
Singer Patty Smyth is 50.
Bassist Colin Greenwood of Radiohead is 38.
Writer-director Paul Thomas Anderson (Magnolia,Boogie Nights) is 37.
Actor Sean Hayes (Will and Grace) is 37.
Actor Matt Letscher (Good Morning, Miami) is 37.
Actor Chris O'Donnell is 37.
Actress Kaitlin Cullum (Grace Under Fire ) is 21.

FUN FACT: On this day in 1870, the Christian holiday of Christmas was declared a federal holiday in the United States.