I mentioned this once before but I think we've reached an alarming new level: Jenna Jameson's fake EVERYTHING is turning her into the most desperate housewife of the 'real' ones from the OC, Lauri Waring. Does anyone watch that show? Can you back me up here? Lauri's close-ups from that trip to Europe with her new sugardaddy are frightening - Wildenstein territory minus the x-treme cat accents.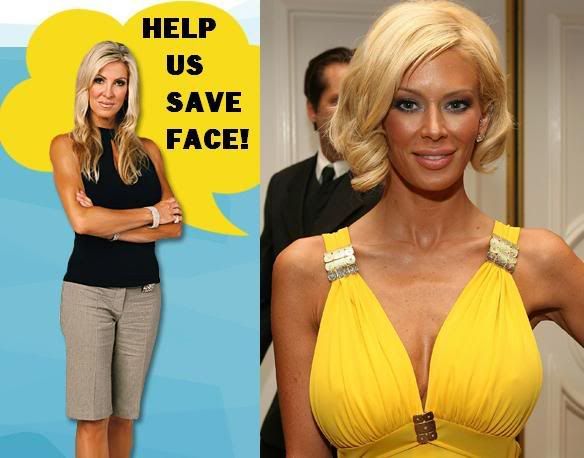 Not too long ago, Jenna Jameson broke up with her husband Jay Grdina. In their divorce settlement, he walked away with her face and she kept a vowel from his last name.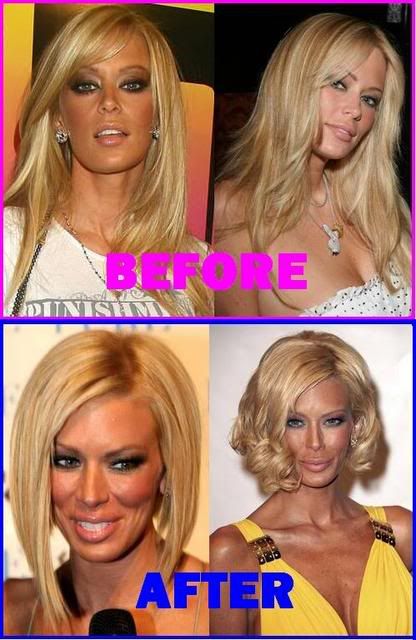 FASHION ALERT: Jenna showed up at some Oscar party (with her x-treme fighter boyfriend Tito) dressed for the SAG Awards.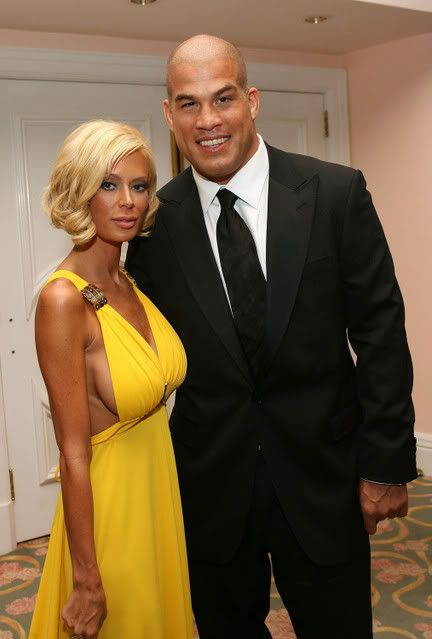 Look!!! Her boob his head's long, lost twin. I'm sorry. I'm done now.